It's a new year and we're back with a new book! I didn't have a December 2015 book because of the holidays, but I've got a really good pick for January. It's called 'Annihilation', and it's the first of a trilogy by respected author Jeff Vandermeer.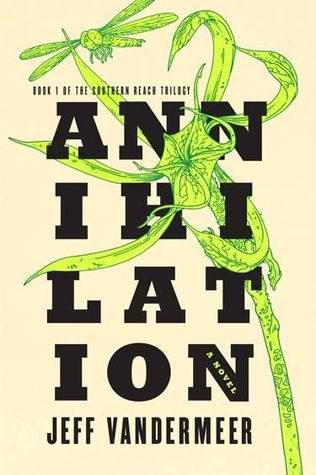 It's funny, because I rented this book yesterday from the library. It's not an especially long read, but it is the beginning of a trilogy. At the end of the book, I had the feeling that this is one of those books I would love to see made into a movie, but hate to see its execution. Jeff Vandermeer is so descriptive in even the most mundane aspects of the utopian dystopia presented in the novel, that I don't think a movie would truly do it justice.
And yet, as I searched for an image of the book cover for this posting, I ran across this article. Alex Garland has decided to turn 'Annihilation' into a movie, so I guess that my thoughts are coming to fruition whether I want them to or not.
Regardless, this is the book that I've chosen for January, so I guess it's perfect timing if you'd like to read it (and the other two in the trilogy) before the movies come out. It's a fantastic read, and if you like dystopian novels you'll immediately get hooked. It's written in the style of a journal or diary of the main protagonist, who we only know as 'the biologist'. Her job is to study a region that has been labeled "Area X", without much knowledge of what "Area X" truly is. You follow her path as she moves in with the rest of her team, and see how much there is to truly learn.
I'll be checking out the second and third novels today from the library, but you can also get a copy off of Amazon, or another book store of your choosing. Happy reading!
If you have a book you'd like to see featured in a future MGO Book Club, put it down in the comments below, or email me at tara@mygeekobsession.com!