The Science
This Sunday marks a very special event in our sky. As I sat here trying to find some explanatory infographics to insert into this article, I came across this video from NASA that explains the Supermoon Lunar Eclipse better than I could have, so take a look:
So what's the big deal?
Well, as mentioned in the video above, this kind of event hasn't happened since 1982. It doesn't happen very often (so far, this is the first in my lifetime), so you should take some time out to catch a glimpse. It's also a very teachable moment for yourself, your friends, or your kids. You can watch it by yourself, or have a Supermoon Sunday party with friends and family. It's getting excited for these types of events that opens up the imagination and inspires greatness. The Supermoon Lunar Eclipse will start at 10:11pm ET and 7:11pm PT and will only last for just over an hour. While you're learning, why not make it fun?
How to throw a slammin' Supermoon Sunday party:
First, you gotta know what you're looking at. "Duh, the moon," I hear you say. Yes, I know, we all understand what the moon is. But, do you know it's geography? There's an app for that. You can get apps off the the Apple App Store, or from Google Play.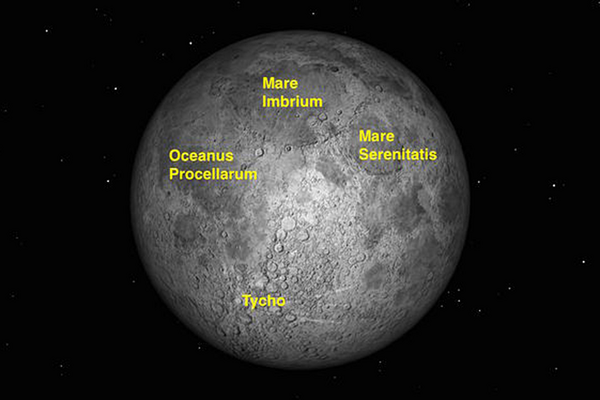 The first major thing you're going to want to get ready are binoculars or a telescope (or two!). If you don't have any, see if you can find some at a secondhand shop or a store. You can still stare at the moon without them, but the added magnification will help you see details, and just adds to the majesty of the eclipse.
Secondly, you're going to want some drinks. Finding adult drinks is pretty easy. Finding kid-friendly or non-alcoholic drinks is a little more difficult. Here's a couple that could be pretty cool though:
Lastly, you need a place. If you can see the moon clearly from your yard, that's perfect. You could even decorate if you wanted to. Otherwise, see if you can go to a park (make sure it's a public park that closes later than sunset, though) or just find a cool place to park your car. It doesn't have to be fancy. If you go out, take a picnic basket with moon themed goodies, or your favorite treats.
During the Lunar Eclipse/Supermoon
Have fun with it! The best time to learn is when you're having fun, so try to ask questions. What do you see in the moon? Why do you think it's red during a lunar eclipse? What did the people in 1982 think, and what do you think the next batch of viewers in 2033 will think? How will life be in the future? Will we have sent more people to the moon by then? This is a great time for discussion and for finding answers. Take advantage of the opportunity to spend it with your friends and family, and enjoy the moment!